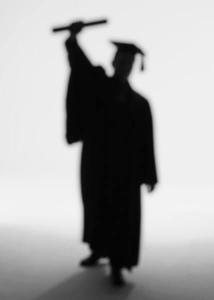 Individuals interested in pursuing a career as a counselor or related position often ask, "What can I do with a counseling degree?"
Why Earn A Counseling Degree?
Counseling Degree Programs prepare students to face an array of situations such as assisting patients with coping with stress, anxiety, mental disorders, substance abuse, relationship issues, career problems, death of a loved one, and self-esteem issues. 
Featured Programs
1. Grand Canyon University - BS
2. Capella University - MS
3. Walden University - MS

The best counseling degrees provide students with a solid foundation of the principles of the field and incorporate practical learning experiences into the curriculum.
A degree in a counseling specialty is offered at all levels including undergraduate, graduate, and post-graduate levels. Bachelor's degree Counseling Programs are very common and typically require courses psychology, sociology, human development, and statistics. Most states and employers require all types of counselors to have at least a graduate degree in a specialized area. The master's counseling degree requirements often include advanced study on a certain specialty as well as a thesis.
There are a variety of online degree programs in counseling to meet the needs of busy students. Examples of the best online Counseling Degree Programs include those offered by Walden University and Liberty University.
Resource: The Top 10 Best Online Counseling Degree Programs
What Can I Do With A Counseling Degree?
The job outlook for individuals with counseling degrees is favorable, with the profession growing about as fast as average for all jobs through 2020. The field has a competitive salary range that varies by position, education, specialty, location, and experience. People with Counseling Degrees find jobs in a variety of fields like mental health, education, and human development and can find work in a wide range of settings, such as schools, hospitals, rehabilitation facilities, and mental health practices.
Featured Programs
1. Grand Canyon University - BS
2. Capella University - MS
3. Walden University - MS

Examples of popular counselor careers include school counselor, mental health counselor, career counselor, substance abuse counselor, and marriage and family counselor. Additionally since the counseling field concentrates on common aspects such as human development, interpersonal communication, conflict resolution, and mental health, individuals with a counseling degree also pursue other careers that help people. These positions include teachers, registered nurses, social workers, and occupational therapists. These numerous job options will likely help answer the question, "what can I do with a Counseling degree?"